Posts for: June, 2020
By Dr. Malenius
June 20, 2020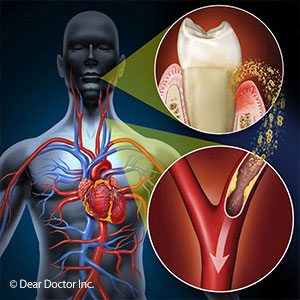 Periodontal (gum) disease can do unpleasant things to your mouth, including losing teeth. Its effects, though, may not be isolated to the oral cavity: Gum disease could make other diseases in the body worse.
Gum disease is a bacterial infection most often caused by dental plaque, a thin bacterial film that builds up on teeth in the absence of effective oral hygiene. At the outset it may infect your gums causing them to swell, redden or bleed. Eventually, though, the infection can advance deeper toward the tooth roots and bone.
There are various methods to treat gum disease depending on the extensiveness of the infection. But these methods all share the same objective—to remove all uncovered plaque and tartar (hardened plaque). Plaque fuels the infection, so removing it starves out the disease and helps the body to heal.
The damage gum disease can do to the teeth and the surrounding gums is reason enough to seek treatment. But treating it can also benefit your overall health. That's because the weakened gum tissues often serve as an open portal for bacteria and other toxins to enter the bloodstream. From there they can travel to other parts of the body and cause disease.
Gum disease also shares another feature with some systemic conditions: inflammation. This is the body's response to disease or trauma that isolates damaged tissues from healthy ones. But with gum disease, this inflammation can become chronic and ironically do more harm than good.
A gum infection may also increase the body's overall inflammatory response, in turn aggravating other diseases like diabetes, heart disease or arthritis. Treating gum disease lowers inflammation, which in turn could ease inflammation in other conditions. Likewise, reducing your body's overall inflammatory response by properly managing these other conditions might make you less susceptible to gum disease.
It's important then to prevent and treat gum disease as if your overall health depended on it—because it does. You can prevent it by brushing and flossing daily and undergoing regular dental cleanings to remove plaque. And see your dentist promptly at the first signs of gum problems. Likewise, follow a physician-supervised program to manage any inflammatory conditions.
If you would like more information on preventing or treating gum disease, please contact us or schedule an appointment for a consultation. You can also learn more about this topic by reading the Dear Doctor magazine article "Good Oral Health Leads to Better Health Overall."
By Dr. Malenius
June 10, 2020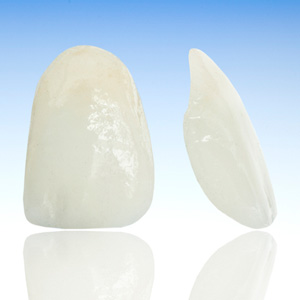 If you have a less than attractive smile due to some moderate imperfections, dental veneers may be the answer. This relatively inexpensive dental restoration may be the key to transforming your smile.
If you're thinking of veneers as a "thin covering," you're on the right track. Just like construction veneers used to cover wall surfaces, dental veneers are thin wafers of material (usually porcelain) that cover the front of tooth surfaces. Made uniquely for the individual patient, veneers provide a life-like covering that can mask a variety of dental imperfections.
Veneers are mildly invasive, meaning some of the enamel layer of the teeth to which they're bonded will need to be removed. If this alteration occurs, it's permanent, so the teeth will require a veneer or other restoration from then on. It's usually necessary, though, so that the veneer doesn't appear too bulky. Even so, veneers are still less invasive than other restorations.
The list of appearance problems veneers can address is quite varied. One of their more common uses is to correct certain structural flaws in teeth: chips, abnormal tooth shape from wear or teeth that are congenitally smaller than normal.
They're also a remedy for heavy staining. While teeth whitening can temporarily brighten a dull, dingy smile, veneers provide a permanent solution for the problem of staining. They're also a practical option for internal tooth staining, which can't be addressed by either home or professional external teeth whitening procedures.
Finally, veneers may be used to close small gaps and other mild forms of dental misalignment. And although they may not be able to correct larger gaps by themselves, they're sometimes used in conjunction with orthodontic treatment.
Veneers can address many dental flaws, but not all. To see if your dental situation could benefit from a veneer application, you'll need to undergo a complete dental examination. If it seems veneers aren't a good fit for you, your dentist will discuss other types of cosmetic treatments to improve your smile.
If, on the other hand, veneers do appear to be a viable option for you, you're just a few visits away from a completely new look. Veneers can change your smile—and your life!
If you would like more information on porcelain veneers, please contact us or schedule an appointment for a consultation. You can also learn more about this topic by reading the Dear Doctor magazine article "Porcelain Veneers: Strength & Beauty as Never Before."