Posts for: July, 2019
By Dr. Malenius
July 16, 2019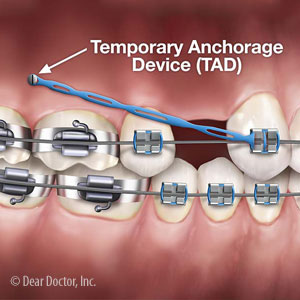 While braces are often the stars for straightening smiles, they're not the only cast members in an orthodontic production. Orthodontists occasionally turn to other appliances if the bite problem is challenging. Whatever the tool, though, they usually have something in common—they use the principle of anchorage.
To understand anchorage, let's first consider the classic kid's game Tug of War. With teams on either end of a rope, the object is to pull the opposing team across the center line before they pull you. To maximize your pulling force, the player at the back of your rope, usually your stoutest member, holds steady or "anchors" the rest of the team.
Like a Tug of War team, braces exert force against the teeth. This stimulates the supporting periodontal ligament to remodel itself and allow the teeth to move. The braces use the teeth they are attached to as anchors, which in a lot of cases are the back teeth. By attaching a thin wire to the brackets or braces on the teeth, the orthodontist includes all the teeth on the arch, from one end to the other. Anchored in place, the wire can maintain a constant pressure against the teeth to move them.
But not all bite situations are this straightforward. Sometimes an orthodontist needs to influence jaw growth in addition to teeth movement. For this purpose, they often use orthodontic headgear, which runs around the back of the head or neck and attaches to orthodontic brackets on the teeth. It still involves an anchor but in this case it's the patient's own skull.
In some situations, an orthodontist may feel he or she needs more anchorage as the teeth alone may not be enough. For this, they might establish a separate or additional anchor point using a temporary anchorage device (TAD). A TAD resembles a tiny screw that's inserted into the jawbone near the tooth intended for movement. The orthodontist can then attach the TAD to braces hardware using some form of elastics. After treatment, they remove the TAD.
These are just a couple examples of specialized tools an orthodontist can use for bite correction. Thanks to them and similar devices, even the most complex bite problem can be overcome to create a healthier and more attractive smile.
If you would like more information on correcting a poor bite, please contact us or schedule an appointment for a consultation. You can also learn more about this topic by reading the Dear Doctor magazine article "Orthodontic Headgear & Other Anchorage Appliances."
By Dr. Malenius
July 06, 2019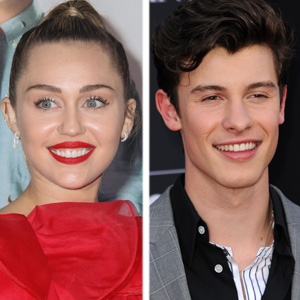 The 2019 Grammy Awards was a star-studded night packed with memorable performances. One standout came from the young Canadian singer Shawn Mendes, who sang a powerful duet of his hit song "In My Blood" with pop diva Miley Cyrus. But that duo's stellar smiles weren't always quite as camera-ready as they looked that night.
"I had braces for four and a half years," Mendes told an interviewer not long ago. "There's lots and lots and lots of photo evidence, I'm sure you can pull up a few." (In fact, finding one is as easy as searching "Sean Mendes braces.")
Wearing braces puts Mendes in good company: It's estimated that over 4 million people in the U.S. alone wear braces in a typical year—and about a quarter of them are adults! (And by the way: When she was a teenager, Miley Cyrus had braces, too!)
Today, there are a number of alternatives to traditional metal braces, such as tooth-colored braces, clear plastic aligners, and invisible lingual braces (the kind Cyrus wore). However, regular metal braces remain the most common choice for orthodontic treatment. They are often the most economical option, and can be used to treat a wide variety of bite problems (which dentists call malocclusions).
Having straighter teeth can boost your self-confidence—along with helping you bite, breathe, chew, and even speak more effectively. Plus, teeth that are in good alignment and have adequate space in between are easier to clean; this can help you keep your mouth free of gum disease and tooth decay for years to come.
Many people think getting braces is something that happens in adolescence—but as long as your mouth is otherwise healthy, there's no upper age limit for orthodontic treatment. In fact, many celebrities—like Lauren Hutton, Tom Cruise and Faith Hill—got braces as adults. But if traditional braces aren't a good fit with your self-image, it's possible that one of the less noticeable options, such as lingual braces or clear aligners, could work for you.
What's the first step to getting straighter teeth? Come in to the office for an evaluation! We will give you a complete oral examination to find out if there are any problems (like gum disease or tooth decay) that could interfere with orthodontic treatment. Then we will determine exactly how your teeth should be re-positioned to achieve a better smile, and recommend one or more options to get you there.
If you have questions about orthodontic treatment, please contact our office or schedule a consultation. You can read more in the Dear Doctor magazine articles "The Magic of Orthodontics" and "Lingual Braces: A Truly Invisible Way to Straighten Teeth."